[:en]
What is a bulk SMS service? Bulk SMS Service is a process through which messages are being sent to the list of segmented customers. A bulk SMS gateway can also serve as an international gateway. Many of the best bulk SMS Service providers allow users with roaming facility, masking and non-masking, and API integration system.
Key points of how Bulk SMS Service can do wonder for your business-
Pricing issue: Pricing is the main point to be considered when you choose a Bulk SMS Service provider. Sometimes, the providers may ask a high price but you need to negotiate. Different providers may ask different prices. But according to your business needs, you need to select the best one.
International Coverage: Many gateways provide service on region/local specific. So, choose the best SMS providers who will be able to cover internationally.
Customer support: When something goes wrong. Then who is going to help you? That's why customer support is important for any SMS Marketing service provider.
Performance/Uptime: A good gateway will have a segmented and solid list of very responsive customers. So, check their previous campaign and response from the campaign.
How to Decide why your Business needs bulk SMS service?
Bulk SMS Service is a great way to include in your overall marketing/promotional channel. You should invest in bulk SMS marketing for greater exposure of your brand. SMS Marketing has many advantages. SMS Marketing allows you direct communication with the customers. Communication is the key to any business. If you are giving discounts or launching a new product. Then SMS Marketing is a great way to communicate with the audience.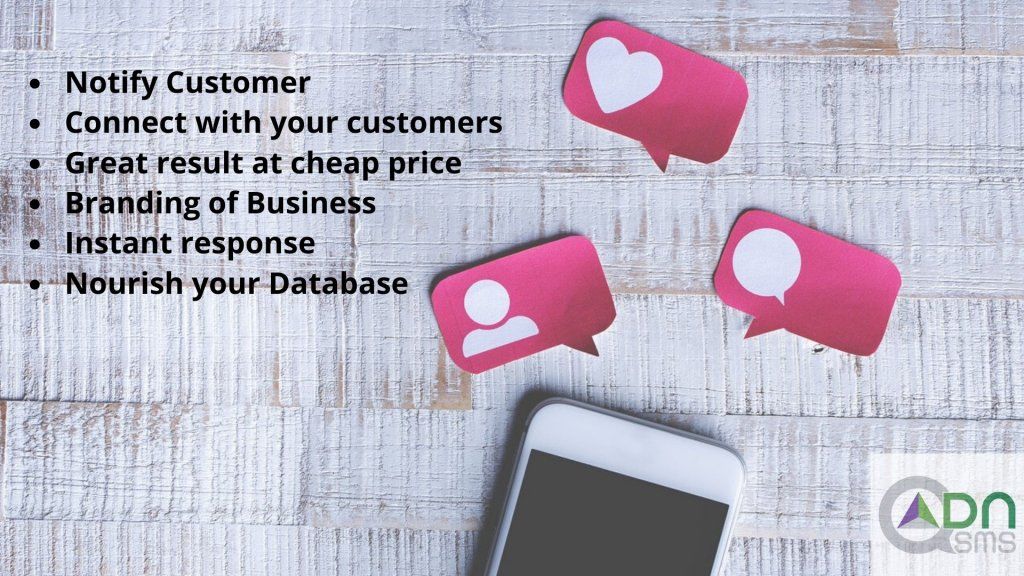 Here are some Myths to be considered, why Bulk SMS Service is needed-
To notify Customer: The best way of notifying customers is through SMS and Email. But SMS Marketing has the best open rate. SMS Marketing plays a great role in delivering sales updates, new arrival, discounts and many more.
Connect with your customers: For any business needs to be successful, communication is king. When it comes to building customer relationships, SMS Marketing is a great option. While there are many options out there but SMS Marketing is the most preferable.
The awesome result at a cheap price: Bulk SMS Marketing service is a cost-effective solution for your business. As there are many options for promotion and branding. SMS Marketing is the most cost-effective one. Through SMS Marketing service you can target your customers more directly.
Branding: We often get promotional SMS from our favorite brands. So, if you have any physical or online store you can promote the business through SMS Marketing service. There are high chances that these customers will be converted easily.
Instant response: While Emails go unopened or unresponsive for days but SMS is considered as an instant response. Suppose your Promotional messages are so good that your customer starts showing up to your store or engaging with your brand.
Nourish your Database: Database is the biggest asset for your business. So to get the good lead you gotta nourish them. If you nurture your lead you can increase the possibility of selling your products or information.
Bulk SMS Marketing service remains one of the most inexpensive and quite successful channels to approach your customers. Because it reaches directly to the customer's mobile phones which they check timely. Also, SMS Marketing will help you in promoting your business or product beyond your nation's boundary and reach globally.
[:]