Bangladeshi fashion brands have been doing a great job in terms of Facebook advertisements I must say. Especially, different brands have been spending thousands of dollar for Facebook Marketing. Facebook Advertising for fashion brands has become huge in recent days.
But you can't afford that much money as you are a starter. So which strategy should you follow? What are the things that are needed to keep in mind?
This blog will guide you to move forward with your Facebook Advertising for Fashion Brands.
Do you know your Target Group (TG)?
At least you must have a clear concept of what you are making for your customers. Who are going to buy your fashion products? How will you sort out the segmentation of your customers? Or your brand can fit into all sort of people? You have to find out the Target group (TG) first.
TG is really important for your brand as it is connected with the color preference & relevant design. Even selecting a social media platform is also important for your TG. Such as, Facebook is preferable for all TGs, Instagram is the best platform for youths. On the other hand, Educated Senior citizens prefer Twitter, LinkedIn over Facebook.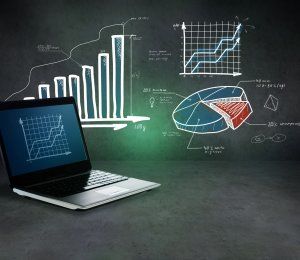 Being afraid to spend money at the very start:
You have to be brave enough to start Digital marketing for your fashion brands. You must allocate a handsome amount for your Digital marketing budget. Because you would not feel the impact of Digital Marketing if you don't spend enough money on it. On the other hand, at first, you have to create a brand awareness campaign for your newborn fashion brands.
Please keep in mind that only live session isn't enough for boosting up your sales. You have to make some quality content to continue regular interaction with your potential & existing clients.
So ultimately you need to spend quality time on your content creation as well. Additionally, your media buying budget must be optimized wisely.
Inconsistent updates:
Your Facebook page must be updated consistently. That means you have to make relevant content for your TG and keep interacting with them. Your TG will forget the Brand Name If you fail to poke them regularly.
On the other hand, Facebook Advertising for Fashion Brands is being occupied with tons of Brand's sponsored content. That's why your TG will be lost easily and your brand will vanish eventually from the customer's mind.
Inappropriate Act on Social Media:
Maybe you have chosen the negative branding as a tool for your marketing purpose. You have been getting a decent response from this type of negative marketing. Maybe you like this way of marketing! BUT STILL…. THINK AGAIN! Is this really the most effective way to promote your brand in the long run? Or are you planning to run the business for a short term as you have another hidden plan to expand with backup business?
You have to stick with the plan first. Plan your moves accordingly as the market is really shaky. So your silly act may cause serious damage to your business.
So what would be your next step…..??
Now you may have got the basic idea before starting Facebook marketing for your fashion brand. The gist of the writing is to inform you about the basic go-to act of Facebook marketing for your fashion brand. Most importantly, you need a professional touch to run your Facebook marketing. In that case, ADNDIGITAL may help you with digital marketing support.
Don't forget to leave your comments/ query/ recommendations below about the blog! Good luck 🙂
Get in touch with the country's leading Advertising agency for your Digital marketing solutions.