[:en]Do you remember when the last time you didn't check the notification for your phone was? Because I don't. SMS Marketing, has really changed the way brands communicate and engage with the customers. For integrated communication with customers, SMS Marketing benefits the most.
Definition of SMS Marketing?
In terms of SMS Marketing Definition, SMS Marketing is direct messages to send promotional campaigns or transactional messages for marketing purposes using text messages (SMS).
In recent Research revealed that the average person checks their phone around 85 times a day. Person to person, this might vary. You are probably using mobile right now, to read this article.
SMS Marketing benefits can't be ignored for the promotional purpose. Because Text messages are opened approximately 98% of the time. This led to SMS Marketing has a higher open rate than other social media. With the popularity and unavoidable usages of mobiles. Text messages can't be ignored. It's sure that your message will reach to your customers.
The truth is that there is an increase in SMS Marketing services worldwide. Brands are using SMS Marketing Services to connect and engage with customers. In the world of digital transformation, SMS Marketing Strategy is top of the game. This SMS Marketing strategy will be going to increase in the upcoming years.
Some facts on SMS Marketing Statistics
– According to GSMA real-time intelligence data, there are now over 8.97 Billion mobile connections worldwide, which surpasses the current world population of 7.71 Billion implied by UN digital analyst estimates.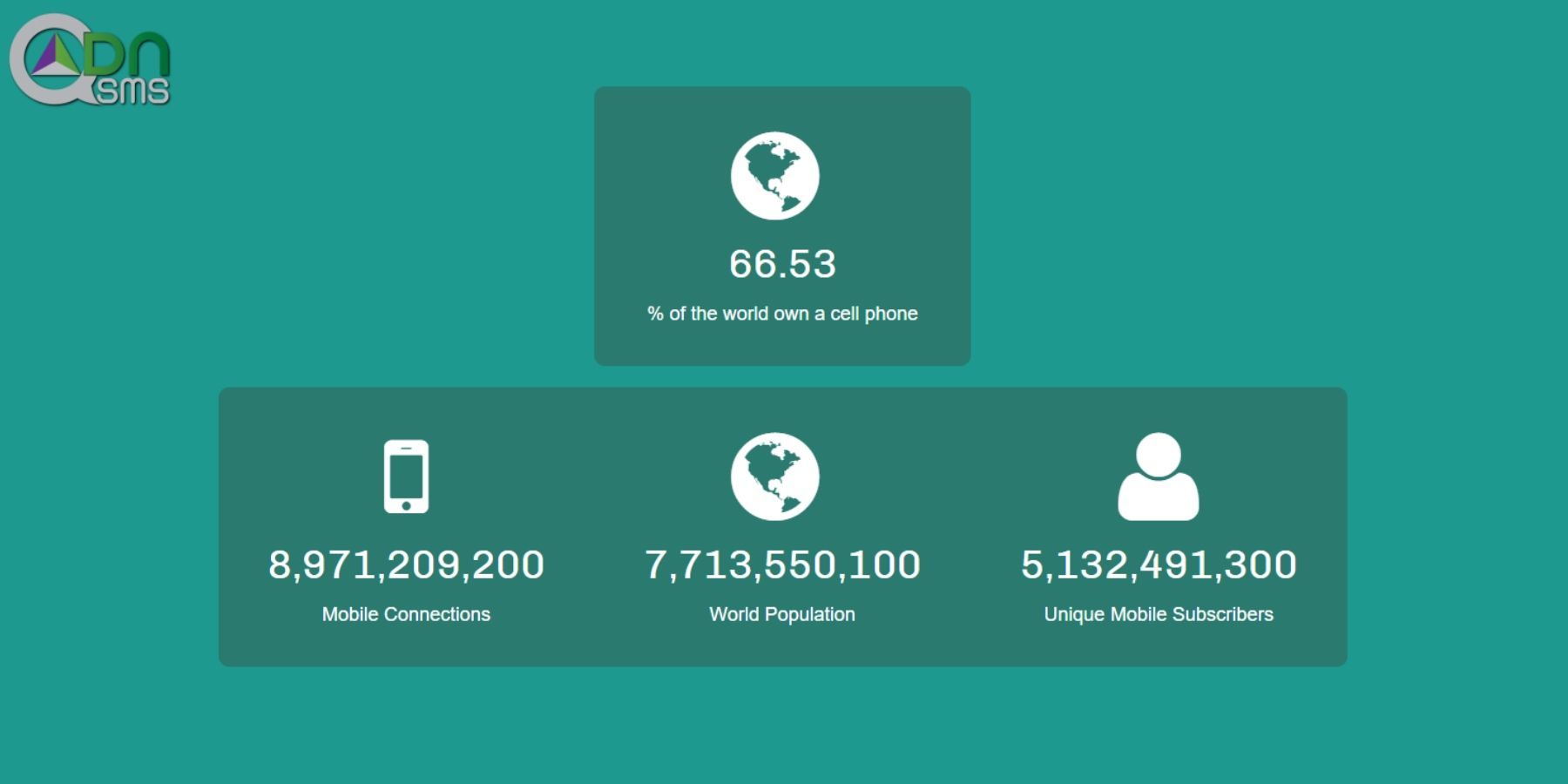 Mobile message marketing is an integrated channel, to align with a digital marketing strategy which aimed at reaching a target audience on their smartphones, tablets, and/or other mobile devices. Mobile message marketing is changing the way people engage with brands.
Now, take a look at some industry where SMS Marketing Benefits the most-
1) Food Industry
The market size of Bangladesh around BDT 2,000 million. This market has been growing over the last 10 years and is expected to sustain in the coming years. At present, the market is growing 20% per year. So, SMS marketing can play a vital role in it.
Just think about some popular and favorite food chains that you liked to get notification about their offer and discount. You can use SMS Marketing, to send last moment campaigns. Here are some campaign ideas that you can take advantages of-
Happy Hour deals- Restaurant can increase sales by sending happy hour deals campaign. Restaurants that shoot regular SMS campaigns to let customers know about Today's special offer/ BOGO offer.
Last-minute deals – Restaurant industry is always busy on weekends but weekdays tend to be much slower. For this reason, send promotional SMS during the weekdays. This will boost weekday's sales.
Personalized offers –To personalize your offers you can integrate data from other marketing channels to gain a comprehensive picture of your customers. For example, you can send them a special promotion for their birthday. Also, people are more likely to redeem offers on such occasions.
Confirmation messages – Use SMS Marketing strategy to confirm the order. Sending a confirmation massage increase customer satisfaction.
2) Banks and Financial Services
In banking and the financial institution, SMS marketing can overtake other popular communication media. And this trend is only estimated to grow.
This means that mobile phones are the most preferred device for a customer to manage their finances. So, it makes sense to contact them on their preferred device and platform and leverage it to create a superior customer relationship.
To build a positive experience and a good relationship with customers it is essential to success in the digital age. Here's how SMS marketing strategy can help banks and financial institution to foster better services:
Payment reminders – SMS are a great way to remind customers about upcoming payment dates and overdue payments. This instant massaging platform helps to open rate of text messages. It makes SMS marketing a more effective communication channel than email.
Payment confirmation – Another benefit of SMS service is that it can help you fight fraud and make clients feel more secure. You can alert customers by SMS when payments over a certain amount or oversea payments are made.
3) Travel Industry
As the travel industry is so dynamic, any last-minute communication is essential. Using the SMS platform to let the customer know about any update is essential. Mobile message marketing can help a lot in this area. Here's is how it can help-
Notifying customers – Any last minutes changes or updates. Suck as like flight delay, rescheduling, cancellation are some common example of how SMS marketing can help. SMS Marketing benefits, will help you in terms of greater customer satisfaction.
Reminders – Mobile message marketing/Text messages can serve as reminders for customers to complete check-ins or other actions before their departure or exit.
4) Healthcare and Hospital industry
Here's how to use SMS messages can help to improve the services
Appointment and prescription reminders – Not only sending reminders can decrease "did not attend" rates and save you money but it also results in better customer service.
Test Result remainders – Healthcare industry can use bulk SMS service to remind them about collecting the reports. This will ensure excellent customer satisfaction towards your service.
5) Entertainment Industry
From promoting an event to ensuring everything runs smoothly on the day, organizing an event is not an easy task. That's why savvy and tech marketers are making SMS marketing in their overall marketing mix. Here's how SMS marketing benefits the entertainment and event organizers.
Promotion – SMS enables you to send direct promotion of upcoming events. You can segment your lists by interests and target subscribers SMS Services. For example, if the previous event was successful, then you might send the attendees of that event as well.
Information – Share the entry and exit time of the event/fair by sending SMS to the participants.
Special offers – The ultimate benefit of using SMS Marketing is to send share the special and best deal offers to the customers. Using SMS marketing strategy it is very useful.
So, to keep up with consumers' needs in recent days we need to adapt our marketing game and include SMS Marketing in our digital strategy. Mobile marketing covers promotional, special offer, push sale offer, BOGO alert and many more.
All these methods are equally important, however, SMS marketing is often left out by many companies. This means they are missing out on huge opportunities.
For this reason, I've compiled the ultimate list of all the SMS Marketing benefits. Let's have a look-
Did you know that by 2020, 48.7M consumers will opt-in to receive business SMS?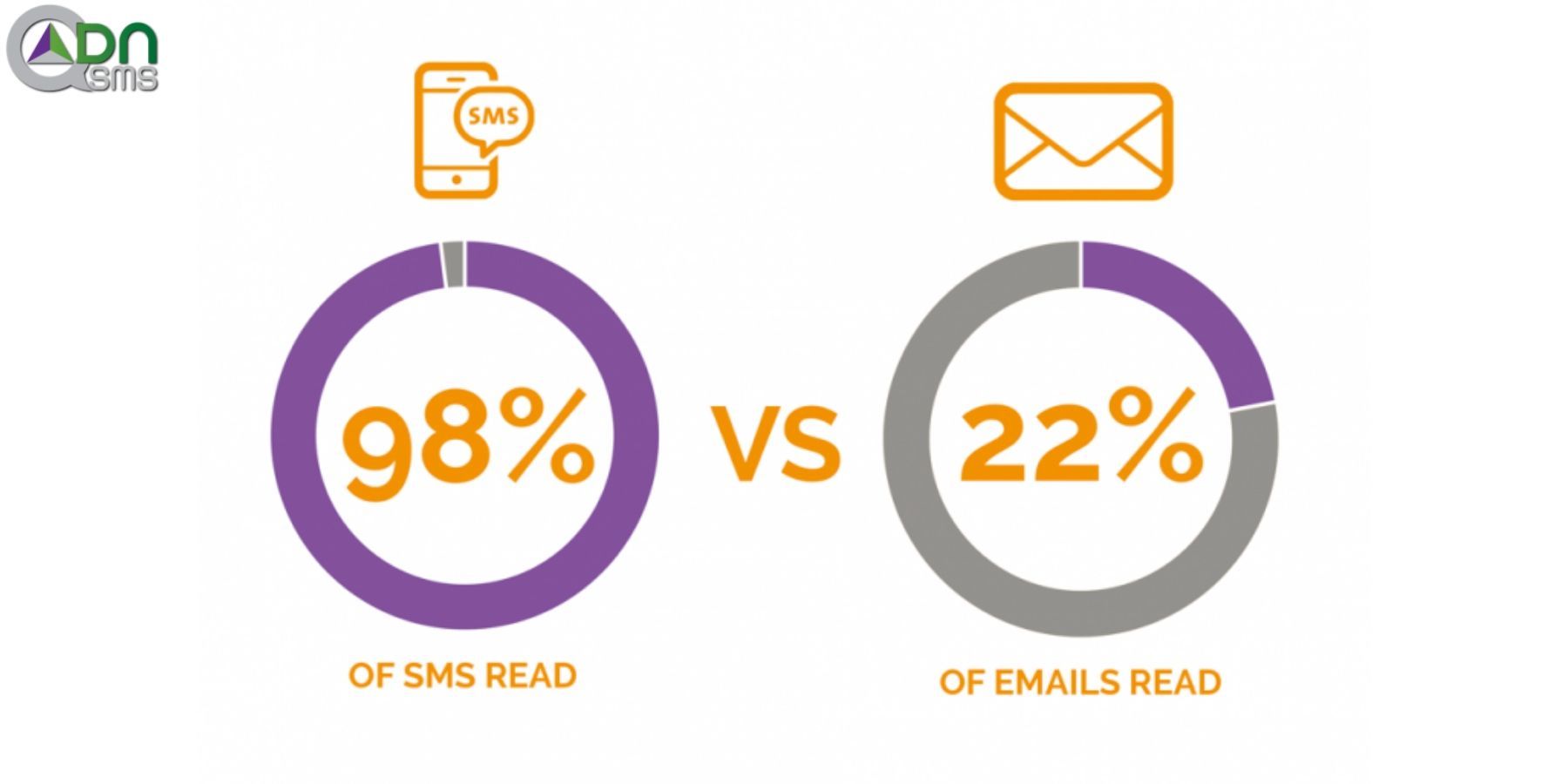 Believe it or not, the power of SMS is increasing daily and these figures make SMS the fastest growing marketing strategy globally.
In a heavily competitive industry, how can you possibly differentiate your business? Simply through implementing SMS Marketing service into your integrated marketing strategy.
Here are some key statistics proving SMS Marketing Benefits for the business-
SMS has an absolute open rate of 98%
According to Insights, email marketing campaigns only have an open rate of 22% in comparison to SMS open rate of 98%. It is a huge difference, right? So, don't want to miss out the opportunity to catch the potential customers.
Young people want to SMS from businesses
In a survey conducted by Open Market on 500 Millennials, it was found that 60% wants to have a promotional message from their favorite brands. But, you need to need to send too much promotional message is not healthy. In general sending massages 2/3 times a week in the standard.
SMS is the number most preferred channel for receiving notifications from the business-
SMS is still the most preferred media for communication for business. SMS is still considered as number one media for receiving a notification. While Email is being the second.
How can ADNsms can help you?
We provide bulk SMS Service. You can set up Geo/Location based campaign using our platform. Our SMS Marketing platform with the help you achieve two outcomes: enrich the user experience and help your brand to grow.
If you want to find out more about how we can help you, contact us here Adnsms[:]