[:en]
SMS Marketing Plan for Bangladeshi Market
Bangladesh is a fast-growing developing country. Economic growth in recent years has earned it a wide range of attention from the foreign industries. Bangladesh has become a very big and high potential market for them to explore. A lot of companies from around the world have already started or planning to start their business here.
Though Bangladesh is a small country but its population is 166.8 million. So for any business, this becomes their market size if they start business here. To reach out to these potential clients there are several ways available for the companies. To tell you the truth almost all the advertisement channels are available in Bangladesh now. So they can use these channels to advertise their products and services.
But are all these channels equally effective? Do they perform equally against their cost? Let us see:
Advertisement Channels:
Almost all the channels for advertisement and marketing are available in Bangladesh. TV advertisement, print media, digital media you name it, you can use any of these channels for your business. But, their effectiveness is not the same in case of return and engagement with the audience.
Most of these channels are one-way communication channels. That means your audience cannot engage or communicate with you through them. You also cannot track how many people your advertisement succeded to reach. So you also fail to figure out your ROI as well. And above all most of these channels are very costly. TV advertisement charges by per minute, print media charges by per inch. So you spend a hefty amount but cannot ensure your product or service reach. And you cannot just get rid of these channels from your plan either.
So what can you do to fill up this gap left in your plan? There is a solution for you. And that is SMS marketing. SMS marketing is a channel that can fill up the gaps left in your marketing plan. You wanna know how? Then let me tell you the reason why SMS marketing should be in your marketing plan.
The Reason:
A big Audience
We already talked about the population of Bangladesh. But how many of these people you can reach through SMS marketing? According to BTRC the regulatory commission of telecommunication of Bangladesh the number of mobile subscribers in Bangladesh right now is 163 million. So all these subscribers are your audience if you chose to use SMS marketing for your promotion. You get the ability to send SMS to all these subscribers and promote your product or service.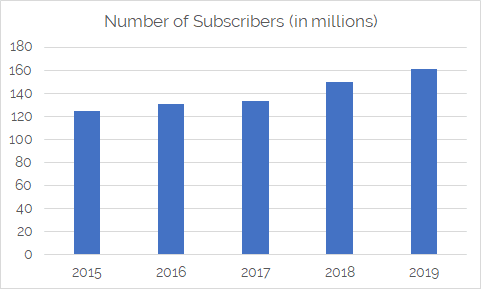 Reachability
Now you know the size of your audience. Now you may say that this number is the same for other channels as well. But is it really? I mean think about TV ads and Print ads. Can you actually ensure the number of reach? When an ad is running on TV not everyone is watching it. Even people who are sitting in front of the TV may not pay attention and miss out on the message you are giving. Print media is the same. On the other hand, 98% of phone users check the SMS within 3 minutes after receiving it. Not do the math yourself. If you run an SMS marketing campaign you actually reach all those people. You even can run the campaign in a way where they can respond to your SMS so you can establish a two-way communication. Now tell which channel can do that.

Focused audience
Now maybe you are thinking this huge audience is actually not your target market. Maybe your product or service is not for everyone. Maybe you want to work in a specific location or city. But you don't have to worry about it. SMS marketing is still the right choice for you. Unlike other marketing channels, you can actually target a specific target audience through SMS marketing. You can target them based on their age, gender, location, interests, etc. Can TV ads or print ads do that? You know the answer by now and it's "No".
Low cost
Now let's talk about the cost. As I said before the costing of TV ads and Print ads is pretty high. No matter which country you operate in. If you are showing your ad on TV they will charge you by minutes. It will also vary depending on the timing. That means at which time you want to show your ad will have an effect on your pricing. Say if you want to show your ad before or between news or sports game it will definitely cost you more. In Bangladesh, TV ads can cost you in the range between 25,000 BDT to 1lac BDT per minute of your ad. And as for print ads, it can cost you between 2,500 BDT to 10,000 BDT per inch. But, the cost of SMS marketing is 0.5 BDT to 0.08 BDT per SMS. It's extremely low compared to TV ads and Print ads.

Return on Investment
By now this point should already be clear to you. If you consider the audience size, the ability to reach them and the costing, you can easily figure out why SMS marketing gives you more ROI than others. In other channels like TV ads or print media, you do not know what is the number of audiences reached by your ad. So you cannot measure how much return you got from ads. But in SMS marketing you can fully measure how many people you were able to reach. You get to know how many of them responded to your call to action, how many conversion you got from those SMS. So this helps you to determine what is your return on your investment.
So if you are thinking of starting your business in Bangladesh you should definitely keep SMS marketing in your marketing plan. It is true TV ads and print ads may be costly but you cannot just exclude them from your marketing plan. So what you can do is you can include SMS marketing as part of it so it can back your plan to ensure the effectiveness. TV ads and print ads can help you to establish your brand and product features to the mass audience. And SMS marketing can help you to reach your target market. When others will help you create your brand awareness SMS marketing will help you to drive conversion. And if you need a reliable and experienced SMS marketing service provider ADN SMS will be more than happy to be your partner.[:]