Have you ever wondered how many people use SMS marketing service every day? I am sure you have. Can you make a guess how many companies sending how many SMS since you read the first line? Ok, let me offer you another one. Can you imagine how much SMTP providers made in recent years just by offering SMS marketing system?
Let me answer all of the questions with one simple hint. These numbers are so big, some of us would find it really tough to even just understand them. We are going to talk about these marketing SMS facts today.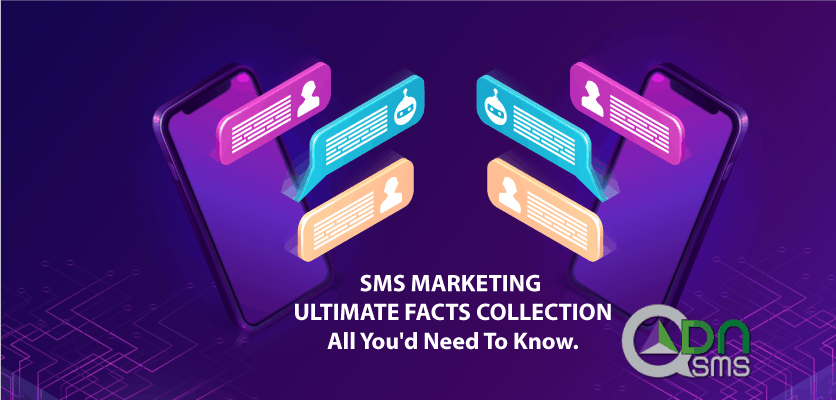 Let us take a look at the ultimate collection of SMS marketing facts:
SMS Marketing Facts Usage Wise:
SMS Marketing Facts on Brands and Customers:
SMS Marketing Facts among Millennials:
Success Facts of Mobile Marketing :
SMS Marketing Fact for Smartphone users:
Country-wise SMS Marketing Service Facts:
SMS Marketing Financial Facts:
SMS Marketing Facts Usage Wise:
1. Right now, around 5 billion people from every end of this planet are sending and receiving SMS messages every day!
2. Approximately 65% of our world's population responses to business text messaging campaigns.
3. 90% of recipients open text messages within the first 2 minutes.
4. About 45% of repeat customers are likely to reply to branded SMS they receive if they already like the brand.
5. Till 2025, about 43% of mobile connections will still be using the 4G connection.
6. By the end of 2025, it is now expected that 61% of our world's population will have access to the internet to their mobile phone.
7. In 2019, 18,100,000 SMS messages were sent worldwide in every minute on average. Thanks to fast 4G connection. Imagine what it would be like in the coming days.
8. SMS marketing has seen a steadily increasing demand until 2020.
9. By 2025, the amount of sender and receiver of text messages is predicted to rise to 5.9 billion globally. It is a trend that seems like to grow stronger by the days.
10. 5.1 billion unique mobile subscribers that can send and receive SMS worldwide and researchers predict 6 billion people will send and receive SMS text messages by 2025.
11. 12. In 2020, around 60% of current mobile phone connections are from smartphones alone. And out of all these smartphones users, they are leading more towards text-based internet experience.
13. By 2025, 5G connection is expected to grow up over 15%.
SMS Marketing Facts on Brands and Customers:
1. It is expected that by the end of 2020, in global scale 85% of interactions between customers and brands will be managed without even speaking a word, thanks to the blessing of SMS marketing.
2. Till 2019, 97% of companies admitted that they have found their communication with their consumers is more efficient after launching the text messaging campaigns.
3. In the insurance industry, 67% of agents have reported claim that their clients response within minutes to their text messages.
4. 94% of small business owners who are already using text messaging service for their customer communications would recommend it to their fellow new business owners.
5. When a text message service campaign has interactive contents it is likely to generate conversions well around 70% of the time.
6. While general discount offering SMS campaigns see around 36% success rate.
7. In 2019, 85% of customers are reported to claim that they prefer receiving SMS over an email or a phone call.
8. 70% of everyday consumers prefer to receive confirmation text messages from troubleshooting service providing companies. This is one way to ensure better customer support.
9. 68% of repeat consumers would like to use mobile messaging to contact their service providing companies regarding bills or any offers.
10. Around 64% of food lover customers prefer to use text messaging to make and update their reservations.
11. 64% of customers say that they would prefer to use text messaging when changing or updating any other issue after purchasing any products.
12. In 2019, 71% of online consumers reported saying that using text messaging to communicate the entire journey was effective for them.
13. Around 61% of Asian marketers still are not making the proper use of SMS. So, you start even today you are likely to have an edge over the rest of your competitors.
13. 53% of repeat consumers say that they carry a positive vibe towards the brands that use mobile messaging to send them discount offers.
4 out of every 5 new customers prefer SMS over the telephone calls or even machine-generated email marketing service.
15. 73% of online businesses reported to claim that their total budgets for text message marketing have been increasing every year since 2016.
16. In 2020, around 33% of the global market expects prioritized coupons and mobile loyalty schemes. You can imagine what these numbers will be like after the quarantine goes off.
17. 45% of consumers prefer to have the ability to reply to mobile messages. You can surmise what can convince them to choose that one brand or product or just service over the others.
18. About 44% of daily customers from all around this world reported claiming that companies who send text messages to them, do value their customers' time. And hold them as the progressive brands and they would recommend those brands to their friends and family members.
19. 66% of repeat consumers reported claiming to say that they would pay the asking the price for any product or service if they are supported by any mobile messaging campaign. As they say, it makes them feel more helpful to them.
20. 90% of the global brands reported claiming that they used to leave voicemails to talk to consumers till 2018.
21. 29% of consumers reported claiming that said they don't listen to brands' voicemails.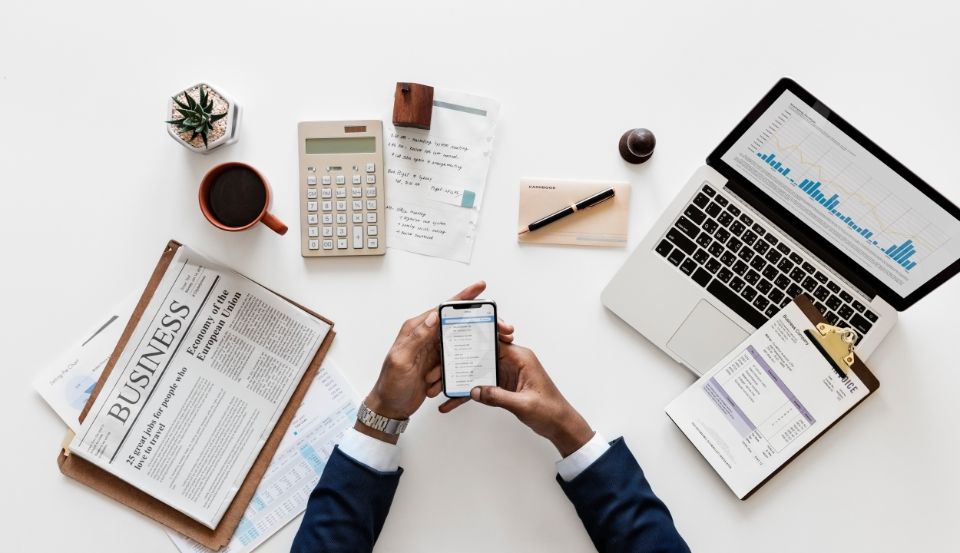 SMS Marketing Facts among Millennial:
1. About 95% of global millennial are sending messages daily.
2. 4 out of 5 millennial are engaged in Fintech by the help of mobile marketing today.
3. 88% of regular millennial consumers claimed to say that texting is the number 1 reason why they use their smartphones for. And these are the people who are always active on their phone.
Success Facts of Mobile Marketing :
1. Text messaging marketing has an open rate of approximately 98%.
2. 98% opening rate basically means that your customers are almost definitely likely to check out what you send them.
3. Around 53% of digital marketers spend less than 10 minutes to create their regular SMS marketing campaigns.
4. 85% of digital marketers reported saying that in their experience SMS marketing provides greater value in return than most other marketing ways.
SMS Marketing Fact for Smartphone users:
1. Smartphone usage is now expected to increase up to 77% of the global population by 2025.
2. By 2025, global opt-out rate of business SMS will be approximately 2.55%.
3. 3.3 billion people are accessing the internet via their smartphone these days. It is predicted that 72.6% of these internet users will access the web and virtual world only via their smartphones by 2025.
4. By the end of 2020, 3.5 billion people are expected to own at least one smartphone.
5. By the end of 2020, 57% – meaning half the global populations today will own at least one smartphone with an internet connection.
Country-wise SMS Marketing Service Facts:
1. China and India are the 2 leading countries to enjoy SMS messaging and marketing support the most.
2. China is the top county who has 1,081 million people using text marketing actively or passively.
3. India is the 2nd leading country with 730 million population in the list.
4. In 2020, 92% of U.S. citizens are carrying phones.
5. In North America, retail industries are the leading field to come up with the most innovative SMS marketing techniques.
6. By the end of 2025, around 1.2 billion 5G connections predicted to be active globally.
7. By 2025, Most of Europe, U.S., China, Japan will be the leaders with the most amount of 5G connections users.
8. In North America, 52% of business moguls and digital marketing leaders claimed that SMS marketing is already holding a lion share in their digital marketing strategies in their local industry.
9. By the starting of 2025, out of the 710 million, 359 million new mobile phone subscribers will come from the Asia-Pacific (APAC) area.
10. Around, 46% of North American marketers claimed to say SMS marketing having the most influence on m-commerce (mobile commerce) in 2020.
11. Asia-Pacific (APAC) area are currently having about 54% of smartphone penetration rate.
12. 40% of North American marketers said that the mobile payment option is the biggest influence that is going increasing rapidly after the Corona or COVID 19 pandemic situation.
13. In 2020, about 65% of Asian brands still do not have any personalised formal bulk SMS messaging strategy for their brands.
14. In 2020, 98% of smartphone users in America use text on a hourly basis.
15. In 2019, only about 14% of companies text to their consumers.
SMS Marketing Financial Facts:
1. Global expenditure of businesses SMS was $1.05 trillion in 2019.
2. Our global industries have seen a staggering rate off 1.64% annual investment increase last year.
3. In 2018, the global mobile phone ecosystem alone generated $1.01 trillion of economic value.
Source: Statista, Forbes, Content Marketing Institute, Imaginepub.com, Not Another State of Marketing, Convince & Convert, Campaign Monitor, Adestra, DMA Insights, Emarsys, SaleCycle, Emma, Litmus.com.
After all the text messaging facts and SMS marketing statistics I hope we all can clearly see how massive this tool already is in our industry. And, every data suggest that this is going to go up high every year till 2025 for sure. No wonder, digital marketers say it is one of the most powerful marketing tools in their arsenal.
Hope you guys liked my fact list. Let me know if you have any queries or request, I will try to address them on my next article.